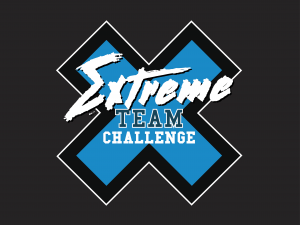 How Extreme are you and your friends?  Last year we had several teams make it to the final round, but there can only be one winner.  This is a competition on who is the best four-person team.  Challenges consist of both athletic and non-athletic tasks which will reward points.  And one of the challenges will be DODGEBALL!  After each round, the lowest scoring teams will be eliminated.  The winning team receives a HUGE gift certificate for each person and will have their names etched on the championship trophy!  Form your teams and sign up at SDYC.  Extra points will be awarded for the best team name, most spirited team, and best uniforms.        
When: Saturday 2:00 – 4:00 p.m. (During SDYC)
Cost: Free!
Prizes:
3rd Place: $10 gift card each person
2nd Place: $20 gift card each person
1st Place: $30 gift card, champion t-shirt, and names get added to our champion trophy!
Promo Material:
CLICK HERE to download or print off any promotional materials you will need.  Teams sign up during SDYC!
Tournament Rules:
All four team members must participate in each challenge.
Each team can have 1 substitute that can switch with a teammate between challenges.
There are no restrictions on who can form a team (but a person can only be on one team).
A team has 1 minute to have all its members appear at the event when announced otherwise they forfeit.
Only the top scoring teams will move on to the next round until one winner is chosen.
The champion will be awarded based on their total scores.
50 extra points for the best-dressed team and 50 extra points for the best-spirited team (given at the end of round 1)
2017 Challenges
Round 1: (Max of 300 points including team uniform and spirit) Only 10-12 teams move forward
Unicorn Ring Toss – A ring toss with magical powers!
Extreme Dodgeball – No fear is needed for this dodgeball game.
Fill 'er up Relay – Nerf guns, water, what could go wrong?
Round 2: (Max of 400 points) Only the top 3-4 teams move forward
Utube Market – Returning from last year, how good is your team in negotiating and trading?
Up and Down – Can your team communicate better than the others?  All you have to do is just turn over a cup.
Championship Round: (Total of 400 points) 
No Hands Lemonade – just like it sounds.  Only teams who are all in will win.
Total score of all three rounds wins!